Chris Raspante '80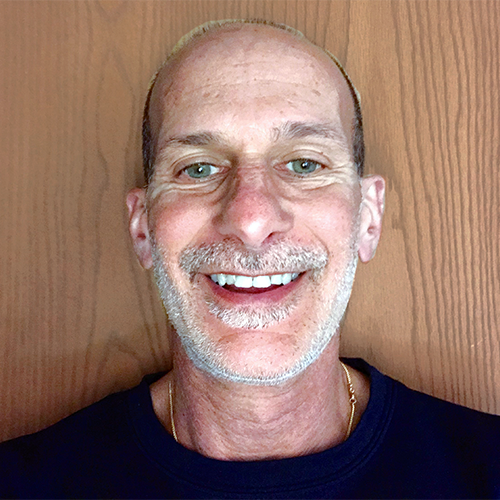 As an educator, Chris Raspante '80 understands how a positive educational experience can impact a student's success later in life. Chris says Carmel played a vital role in his life. His Carmel experience put him on a path that has allowed him to use his skills and abilities, enabling him to become a successful educator and businessman.
"I really believe that if I didn't go to Carmel, my life would have turned out considerably different than if I had gone to a public school," said Chris. "That's why I support Carmel. For me, my Carmel experience had a lot to do with who I am today."
Chris was the executive director, school principal and owner of the Bridge View/Challenger Day Schools in Niles, Illinois. His faculty taught children who had special education and discipline needs. He shaped the future of thousands of students who needed a caring, yet structured, school environment that encouraged them to succeed.
After 20 years as an owner, Chris decided to close the school. However, closing a business is not easy. There are many considerations involved: students, employees, transfers of sensitive, personal records to multiple school districts, among other activities.
"Carmel was a bedrock for who I am. The moral compass I developed at Carmel guided my decisions to compassionately close the school," he said. He feels satisfied that he was able to successfully transition all of the faculty to new jobs and students to new programs in their districts. "I am happily retired and satisfied with how I managed and then closed my business," he said.
Chris is pleased that he is able to create a legacy gift for Carmel. He recognizes that by donating through planned giving, he can further Carmel's mission and have a positive impact on a young person's future, reflecting his long-time career and passion as an educator. His first donations were sent as cash gifts supporting Carmel's Annual Fund to give back. When he became the principal owner of the school, Chris decided to establish a trust. His attorney asked Chris about charitable giving and suggested designating an amount of the trust to a charity. Chris said he immediately thought of Carmel as well as his local parish.
"If people sit down and take a look at their lifestyle and begin to equate some of the luxuries their current lifestyle affords them to dollars and cents, they should ask themselves if it is worth sending a percentage of this figure to the people who helped them succeed. I don't see how you could not give something. It's a very painless kind of a thing, particularly in an estate."
Chris attended a public grade school in Waukegan. He described himself as a "rambunctious student with an attitude," earning Cs or Ds. His parents decided on Carmel because they felt his problems would only continue if he went to a public high school. Chris said he felt the Carmel faculty and staff provided a caring, positive attitude along with firm structure and discipline.
"Because Carmel was smaller, the teachers were more attentive to what I needed. I received positive reinforcement immediately. I quickly learned that my rambunctious attitude wasn't going to fly." In his first year, he "grew to love Carmel." He quickly made friends from all over Lake County, some of whom he keeps in touch with today.