Ted '84 and Julia Bond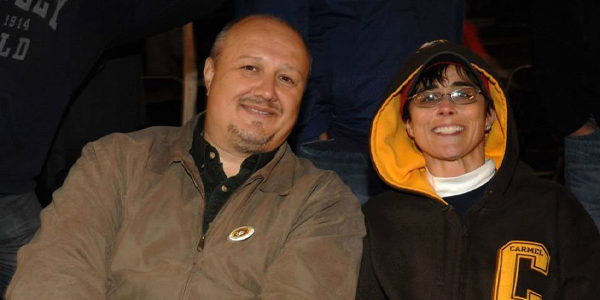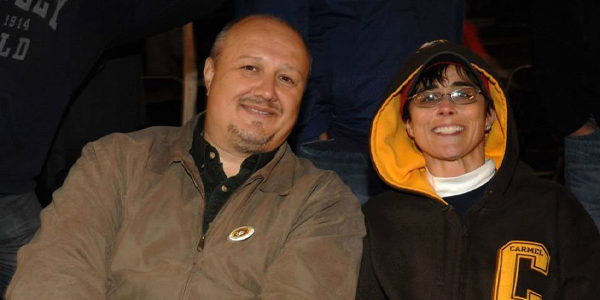 When a person plants a sapling, they might not see it grow to maturity but they are confident it will mature into something that will benefit others. This is how Ted '84 and Julia Bond view their planned gift for Carmel.
Ted and Julia have made a bequest with confidence the gift will be used effectively to help students long into the future.
"People want to leave the world in a better place and so do we," Julia says. "This is a part of our giving back. We might not see the end result of our gift, but we are confident we have helped support something important to our family."
Ted remarks, "We want to keep the [Carmel] experience open to as many people as possible. We know the funds will have a positive impact."
Ted and Julia are very happy with their children's entire Carmel experience. Ted always knew he wanted his children to attend Carmel because his time as a student was so positive and impactful for him. "When I was a student I always had a sense of family. When I came back as a parent, the sense of family was still very evident," he says.
They are parents of alumni, Jessie '11 and Abbey '15. Ted says they had a goal for their children's high school experience to academically challenge them and have positive social and spiritual activities. He found all of the goals were easily met and exceeded. They feel Jessie and Abbey left Carmel well prepared for college and life.
Ted and Julia also have been involved parents at Carmel. Ted served as a member of the Carmel Catholic Board of Directors and served a term as President. He has served as a member of the Advancement Committee, Planned Giving Advisory Group and the Investment Committee, a subcommittee of the Finance Committee. Julie regularly volunteers at Carmel.
While Carmel was always on Ted's mind, attending Carmel wasn't always on Jessie's or Julia's. Jessie was initially hesitant about attending Carmel because she had attended public grade school and planned on attending the local high school with her friends. However, Jessie instantly thrived, finding a place where she discovered new friends, opportunities, spirituality and self-confidence. At the end of the first semester, Ted and Julia asked if she wanted to transfer to the local high school. "She looked at us like we were crazy for even asking the question," Ted says laughing.
"You can't take it with you," Julia says reflectively. "The older you get, the more you want to leave a mark after you are gone. This is one of our ways to leave something positive, like planting a tree," she adds with a smile.