Thankful for the Life Lessons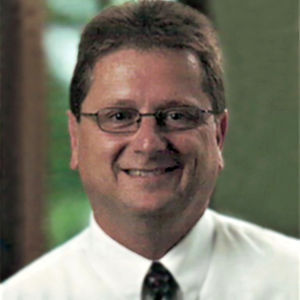 Alumnus Credits Carmel for His Success
Paul Zudyk '83 views himself as an average guy who had a great experience at Carmel Catholic High School. He is making a bequest to Carmel, not for any single event he experienced while at Carmel; instead it is simply a thank you for a job well done.
"I was an average teenage guy. And, as a teenager, I really didn't understand many of the things I was taught at that age. But I now realize that so much of my success in life is the result of what I learned at Carmel," Paul says.
Paul Zudyk '83 now lives in Brookfield, Wis. In part, he is grateful for the nonacademic lessons he learned from the faculty: work ethic, personal values and approaches to living life well.
For example, "In freshman religion, Mr. Fitzgibbons always taught us to 'be yourself.' Now, that may sound pretty easy to do to some people. However, as a teenager, I didn't understand what he really meant," Paul says reflectively. "But I always remembered what he said and tried to practice it. In my late 20s, I finally fully understood what that meant. Thinking about what the faculty taught me shows me that we often don't fully understand what we learned at Carmel until later in life," he adds.
As a freshman, Paul did not know anyone and he did not have any local social circle. His family moved into Lake County from out of state shortly before his freshman year at Carmel. He found Carmel a welcoming community where he quickly made friends and developed relationships with students and faculty. He played football all four years and loved the experience he had with teammates and coaches. He feels a special bond with Carmel alumni.
"They are just good people. For the most part there is a bond among Carmel grads that always connects them with each other." Paul makes annual donations to Carmel and has made a bequest to Carmel in his will. He plans to increase the bequest as he continues to update his will throughout his life. Currently, Paul is a personal wealth advisor. He regularly consults with clients about wealth and estate planning. Paul says that a donor needs to take time to learn about the different estate planning methods and select the one that best matches his or her level of wealth. For Paul, a simple bequest is best for him.
Paul wants to stay connected with Carmel and see it continue to grow and prosper. If-he had lived in Lake County, there is no doubt he would send his two children to Carmel. He would not want to see Carmel close its doors because of lack of financial support from alumni. "If alums feel they have gotten a lot out of Carmel and feel that Carmel has been a positive part of their lives, they really should give back," he concludes.
"Thinking about what the faculty taught me shows me that we often don't fully understand what we learned at Carmel until later in life."